What is Digital Implant?
تاریخ: ۲۳ آذر ۱۳۹۹ dr etemadifar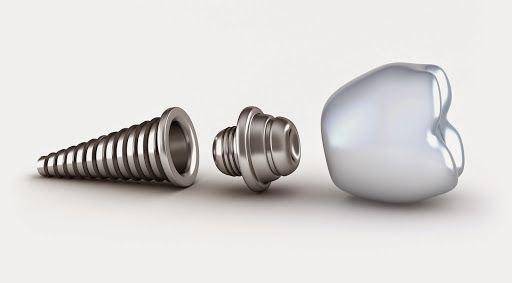 What is a digital implant?
Digital implants are the latest method of implant placement.
زمانی که ما ایمپلنت را کاشت میکنیم در حالت عادی باید لثه را کاملا برش بدهیم تا دید کافی به استخوان فک داشته باشیم کاشت با کمک اطلاعاتی که از رادیوگرافی بیمار بدست امده را انجام می دهیم و سپس مجددا لثه بخیه میشود.
اما در روش ایمپلنت دیجیتال ابتدا با اسکنر داخل دهانی محیط دهان اسکن میشه این اسکن به همراه رادیوگرافی سه بعدی خاص بیمار برای موسسه دانش بنیان و تحقیقاتی فرستاده میشود در انجا یک تیم تخصصی این اطلاعات را بررسی میکند و مسایلی مثل موقعیت عصب فک، موقعیت استخوان، بهترین عرض استخوان، بهترین طول و عرض فیکسچر را بررسی کرده و بر اساس این موارد یک گاید یا راهنمای جراحی راطراحی میکنند و طراحی برای من و همزمان برای پشتیبان در خارج از کشور فرستاده میشه و‌پس از تایید از جانب ما و پشتیبان تخصصی گاید ساخته شده وفرستاده می شود .
همزمان با گاید جراحی، راهنمای جراحی که در ان نوع دریلهای جراحی و روند کار برای من به عنوان جراح فرستاده میشود با کمک این روش ، جراحی با کمترین اسیب انجام میشود . هدف از ایمپلنت دیجیتال این هست که کمترین درصد خطا و‌کمترین اسیب به بافت استخوان و لثه وارد شود. ایمپلنت دیجیتال بدون نیاز به برش لثه ،بدون بخیه انجام می شود .
The biggest advantage of digital implants is that the least damage is done to the gum and bone tissue, and the error rate is very low.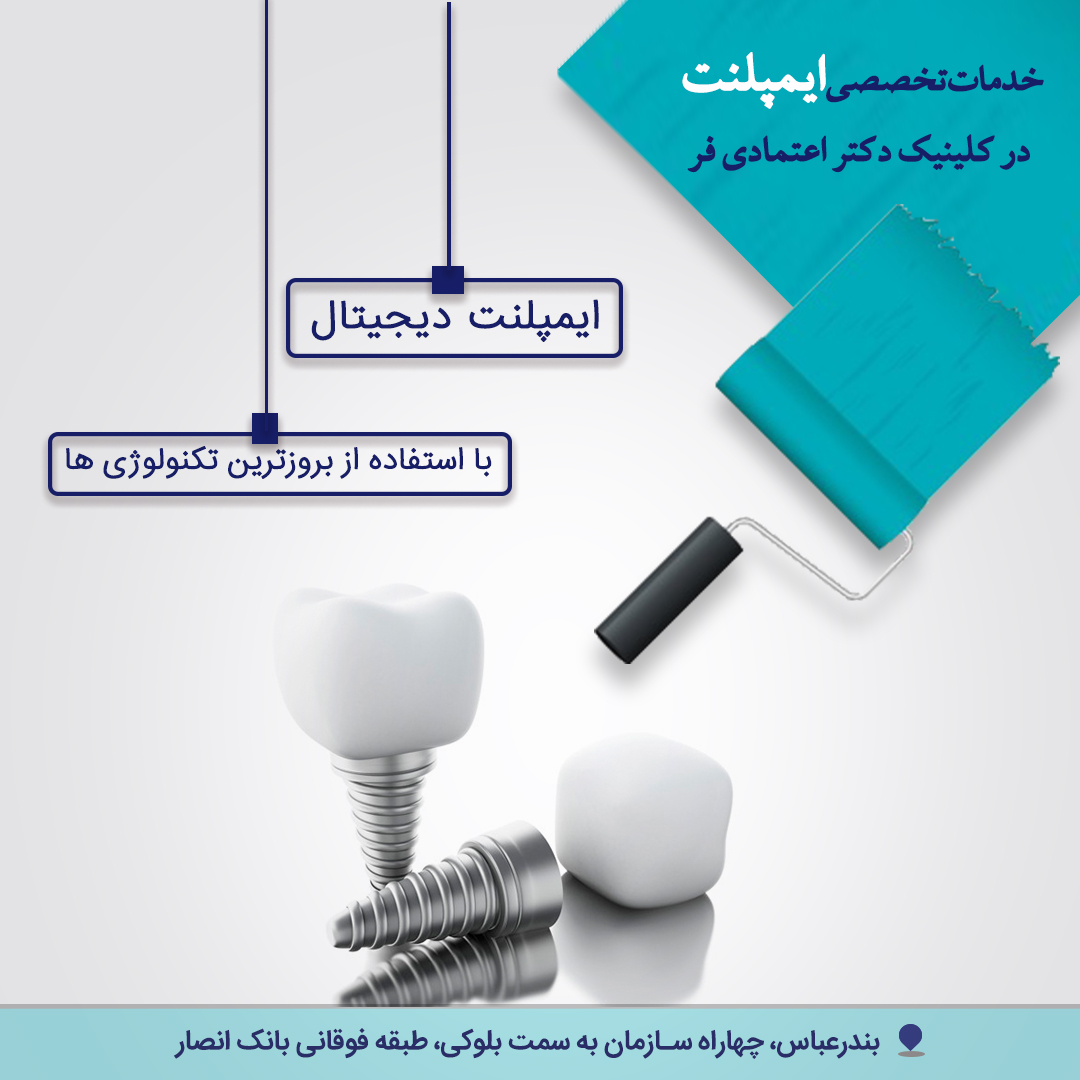 Examples of digital implant treatments performed at the clinic here .
What is the difference between digital and ordinary implants?
In this video you can see the full description.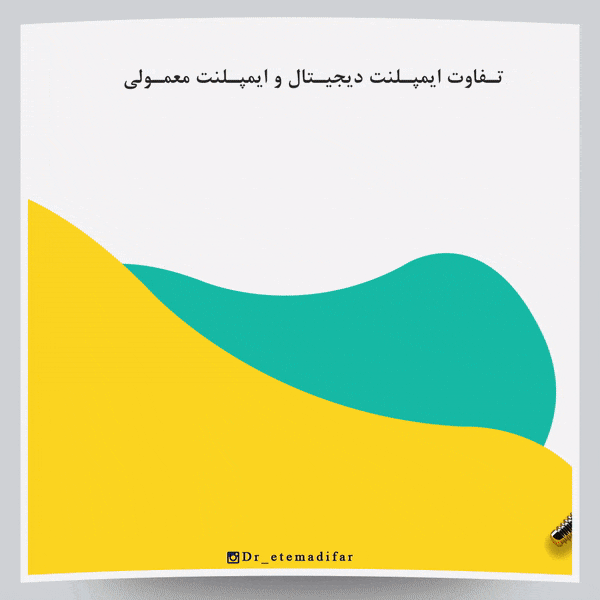 In the digital implant, the error rate is close to zero. And the implant is painless and bleeding.