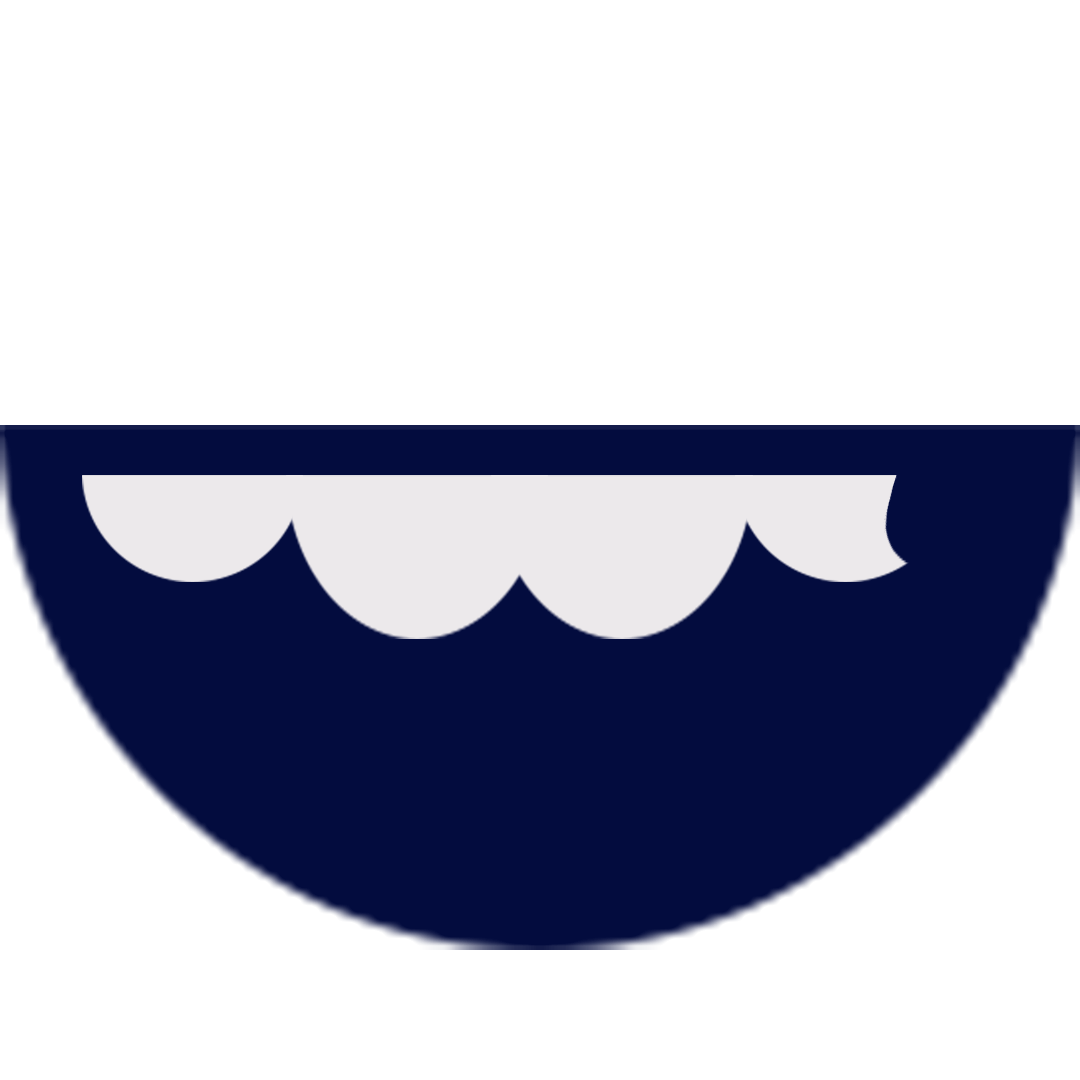 Gum Diseases
تاریخ: ۲۳ آذر ۱۳۹۹ dr etemadifar
بیماریهای پریودنتال که به بیماریهای لثه نیز معروف است ، هنگامی ایجاد می شود که باکتری های پلاک (غشایی چسبنده و بی رنگ که در دهان تشکیل می شود) بین لثه ها و دندان ها ایجاد می شوند. با شروع رشد باکتری ها ، لثه های اطراف دندان ممکن است ملتهب شوند.
در صورت عدم درمان ، این التهاب می تواند باعث از بین رفتن لثه ها و ساختار استخوان حمایت کننده شود. و این امر می تواند منجر به عفونت لثه یا حتی لق شدن دندان شود. علاوه بر این ، تحقیقات نشان داده است که بیماریهای لثه ممکن است با سایر بیماری ها مانند دیابت و بیماری های قلبی همراه باشند.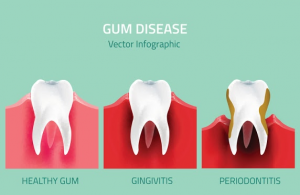 روشهای پیشگیری از بیماریهای لثه:
Luckily, periodontal disease can be preventable. Adding these habits to your daily routine can help.
Brush your teeth. Brushing after meals helps remove food debris and plaque trapped between your teeth and gums. Don't forget to include your tongue, bacteria loves to hide there.
نخ دندان حداقل یک بار در روز به از بین بردن ذرات غذا و پلاک بین دندانها و در امتداد خط لثه که مسواک شما به آن دسترسی ندارد کمک می کند.
Swish with mouthwash. Using a mouthwash can help reduce plaque and can remove remaining food particles that brushing and flossing missed.
Know your risk. Age, smoking, diet and genetics can all increase your risk for periodontal disease. If you are at increased risk, be sure to talk with your dental professional.
See a periodontist. Get an annual comprehensive periodontal evaluation (CPE) from a dental professional. A CPE looks at your teeth, plaque level, gums, bite, bone structure and other risk factors for periodontal disease. Identifying symptoms of gum disease early is key to protecting your teeth and gums
TYPES OF GUM DISEASE
التهاب لثه درمان نشده می تواند به بیماری های مزمن لثه منجر شود و در نهایت منجر به از دست رفتن دندان و سایر مشکلات سلامتی شود.
GINGIVITIS التهاب لثه:
Gingivitis is the mildest form of periodontal disease. It causes the gums to become red, swollen, and bleed easily. There is usually little or no discomfort at this stage. Gingivitis is often caused by inadequate oral hygiene. Gingivitis is reversible with professional treatment and good oral home care.
Factors that may contribute to gingivitis include, diabetes, smoking, aging, genetic predisposition, systemic diseases and conditions, stress, inadequate nutrition, puberty, hormonal fluctuations, pregnancy, substance abuse, HIV infection, and certain medication use.
بیماریهای مزمن لثه:
التهاب لثه درمان نشده می تواند به پریودنتیت یا بیماریهای مزمن لثه منجر شود. با گذشت زمان ، پلاک می تواند در زیر لثه گسترش یابد و رشد کند. سموم تولید شده توسط باکتریها در پلاک باعث تحریک لثه ها می شوند. سموم یک واکنش التهابی مزمن را تحریک می کنند که بدن ذاتا به خود واکنش نشان می دهد ​​و بافت ها و استخوان هایی که از دندان پشتیبانی می کنند، شکسته و از بین می روند.
لثه ها از دندان جدا می شوند و فضاها و حفره هایی را (فاصله بین دندان و لثه) ایجاد می کنند که باعث Infection می شوند. با پیشرفت بیماری ، حفره ها عمیق تر شده و بافت و استخوان لثه بیشتر از بین می رود. اغلب ، این روند مخرب علائم بسیار خفیفی دارد. سرانجام دندانها شل می شوند و ممکن است مجبور به از دست رفتن دندان شود.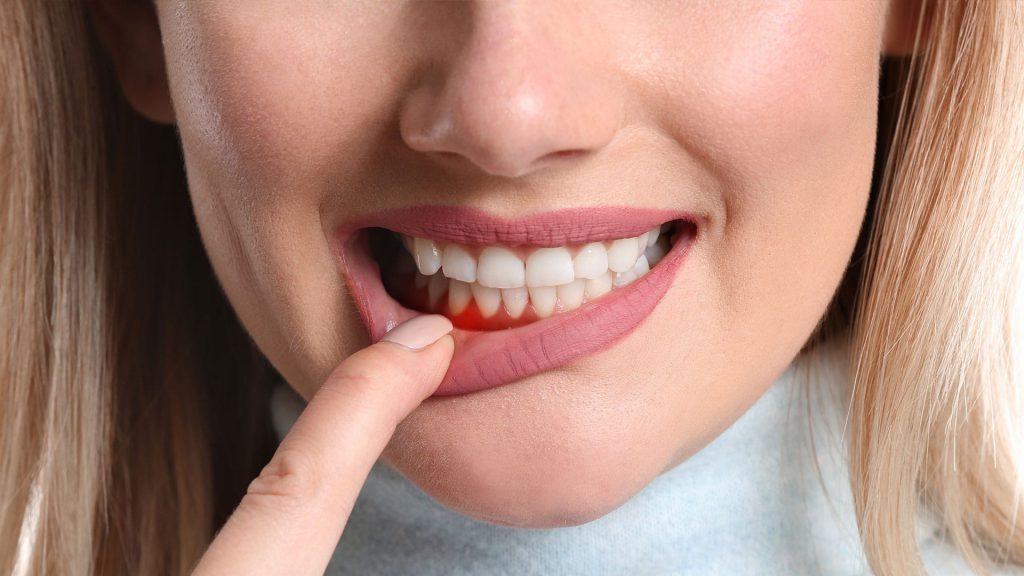 انواع مختلف بیماریهای مزمن لثه وجود دارد.
رایج ترین موارد شامل موارد زیر است.
Aggressive periodontitis occurs in patients who are otherwise clinically healthy. Common features include rapid attachment loss and bone destruction and familial aggregation.
Chronic periodontitis results in inflammation within the supporting tissues of the teeth, progressive attachment and bone loss. This is the most frequently occurring form of periodontitis and is characterized by pocket formation and/or recession of the gingiva. It is prevalent in adults, but can occur at any age. Progression of attachment loss usually occurs slowly, but periods of rapid progression can occur.
Periodontitis as a manifestation of systemic diseases often begins at a young age. Systemic conditions such as heart disease, respiratory disease, and diabetes are associated with this form of periodontitis.
Necrotizing periodontal disease is an infection characterized by necrosis of gingival tissues, periodontal ligament and alveolar bone. These lesions are most commonly observed in individuals with systemic conditions such as HIV infection, malnutrition and immunosuppression.
علائـم بیـماریـهای لثه:
Gum disease is often silent, meaning symptoms may not appear until an advanced stage of the disease.
However, warning signs of gum disease include the following:
Red, swollen or tender gums or other pain in your mouth
Bleeding while brushing, flossing, or eating hard food
Gums that are receding or pulling away from the teeth, causing the teeth to look longer than before
Loose or separating teeth
Pus between your gums and teeth
Sores in your mouth
Persistent bad breath
A change in the way your teeth fit together when you bite
A change in the fit of partial dentures
Millions of people don't know they have this serious infection that can lead to tooth loss if not treated.
افزایش طول تاج دندان یا لیفت لثه:
ممکن است شما از پزشک متخصص لثه خود در مورد روشهای بهبود لبخند "لثه ای" سؤال کرده باشید زیرا طول دندانهای شما ممکن است ،کوتاه باشد. درواقع دندانهای شما ممکن است طول مناسب داشته باشند ، اما آنها با بافت بیش از حد لثه پوشانده شده اند. برای اصلاح این مسئله ، متخصص روش افزایش طول تاج دندان را پیشنهاد می دهد.
ادامه مطلب را here .
نمونه درمانهای انجام شده gum با لیزر در کلینیک دکتر روح الله اعتمادی فر
چه افرادی مستعد بیماری های لثه هستند؟!
Gum infection یکی از بیماریهایی ست که خیلی از افراد مستعد اون هستند:
‌
کسانیکه بهداشت ضعیف دهان و دندان دارند.
افراد سیگاری
خانمهای باردار بدلیل افزایش هورمونها در این دوران
افراد دیابتی
افرادیکه استرس زیادی رو تحمل می کنند.
‌
در این ویدئو توضیحات کامل می توانید ببینید.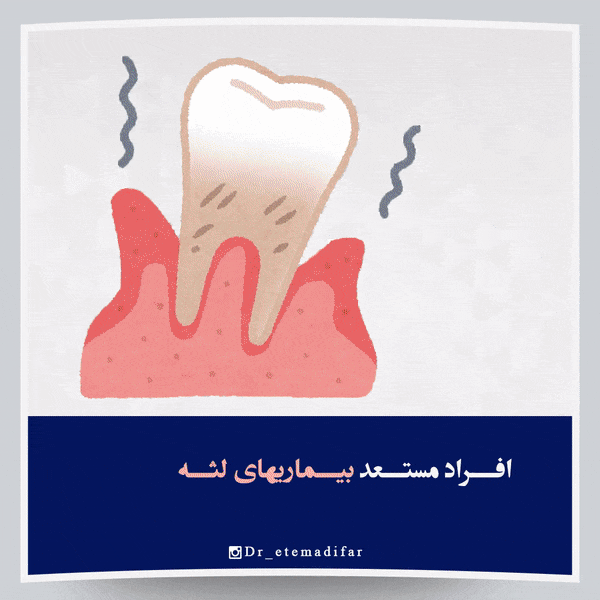 نشانه‌ها و علایٔم التهاب لثه چه هستند؟
‌
A person with gingivitis usually has one or more of the following symptoms:
‌
Bright red, swollen gums that bleed easily when using a toothbrush or floss;
The taste or smell of the body of the mouth or the smell of blood;
White spots or plaque on the gums;
Gums that appear to be parting from the teeth, or loose gums;
fester between the gums or teeth;
تغییر در مدل قرارگیری دندان‌ها در دهان یا فاصله افتادن بین آنها؛
The most important sign of a bleeding gum infection when brushing is sleep.