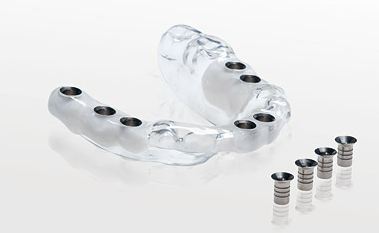 Benefits of Digital Implants
تاریخ: ۲۳ آذر ۱۳۹۹ dr etemadifar
Digital dental implant are the wonder of the modern dental world. They are replacement teeth that are supported by the jawbone, just like natural teeth. Therefore, they allow you to enjoy all your favorite foods, do not require special care, and if properly and properly cared for, they may last a lifetime.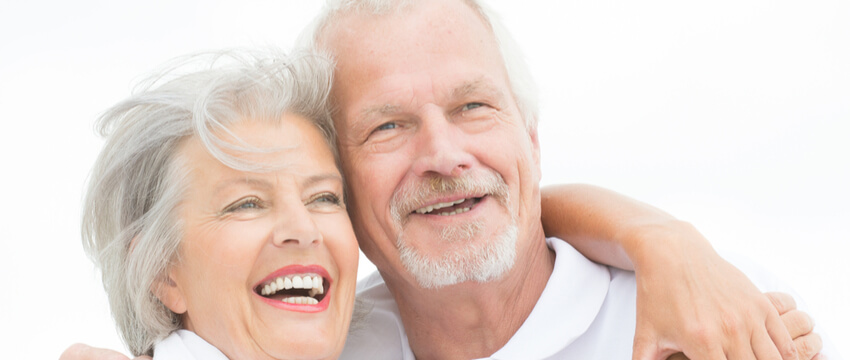 Now with the new method of digital tooth implantation, doctors can be faster and easier than before perform implant surguryDigital implant surgery uses a three-dimensional computer simulation to check bone and nerve condition. Using this information, the specialist dentist will be able to schedule surgery with minimal incisions.
Because digital implant surgery focuses on making the smallest possible incision, the pain is significantly less compared to traditional surgery. Implant .
During surgery, a detailed guide is placed on the teeth to ensure that no damage is done to the nerve or surrounding teeth. This guide also helps dentists make precise, yet small, incisions for implant surgury .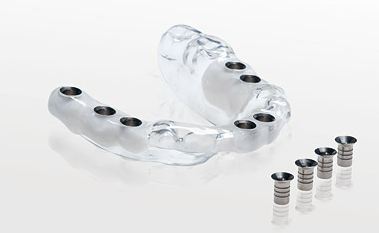 Implants hold teeth in place essentially like the roots of natural teeth. Implants are small titanium-compatible posts that are surgically inserted into the jaw to hold replacement teeth, bridges, or dentures.
Once the dental implant is placed in the jawbone, ossification begins. The bone around the implant begins to weave fibers around the titanium pin, creating a very strong bond to hold it in place.
The implants به استخوان فک فیکس می شوند و از دندان مصنوعی پشتیبانی می کنند. و هنگامی که در جای خود قرار گرفتند و محل بهبود یافت ، دندانپزشک می تواند دندان های مصنوعی جایگزین را بر روی آنها قرار دهد.
The digital dental implant system, using state-of-the-art technology, makes it possible to create a fully digital implant system. From scanning to planning and fabrication, the fully digital process allows for detailed analysis of each step.
فناوری کاشت دیجیتال از مدل های سه بعدی رایانه استخوان فک استفاده می کند تا امکان قرارگیری دقیق را فراهم کند. این روند ، کار را ساده می کند و می تواند مدت زمان مراجعه و قرارگیری بیمار روی صندلی را کوتاه کند. همچنین کاهش میزان زمان صرف شده در جراحی خطر عفونت را کاهش می دهد و منجر به بهبود سریعتر بعد از جراحی می شود.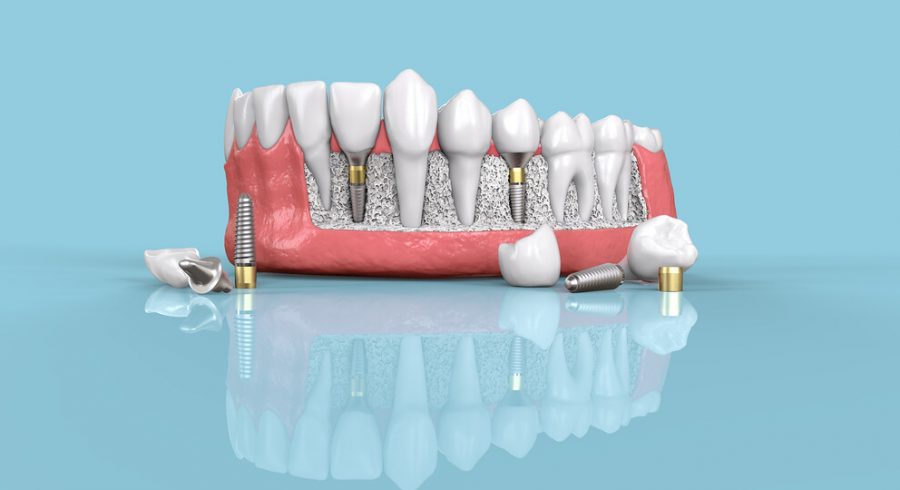 Digital implant workflow:
First session: اسکن فک و دندانها با استفاده از اسکنر داخل دهانی و CBCT (عکس رادیو گرافی سه بعدی) و ارسال اطلاعات لازم برای تیم پشتیبان
Examination of soft tissue (gums)
Examination of hard tissue (jaw bone)
Evaluation of the patient's oral health
second session: پس از دو هفته از جلسه اول ، گاید جراحی ساخته شده توسط پرینتر سه بعدی (۳D Printer) به همراه اباتمنت اختصاصی و روکش موقت برای دندان پزشک به منظور هدایت روند درمان بیمار به صورت کاملا ایده آل ارسال می گردد.
کاشت ایمپلنت توسط شابلون راهنمای جراحی (گاید)
Accurate and safe
Surgery without gingival incision and without sutures
Temporary crown placement
روکش موقت با نمای بسیار طبیعی در روز جراحی و بلافاصله پس از جایگذاری ایمپلنت برای بیمار قابل نصب می باشد.
As a result, the toothless duration of the patient is minimized.
بطور میانگین یک جراحی تک واحدی ایمپلنت از ابتدای جراحی تا تحویل پروتز موقت، ۱۵ دقیقه زمان می برد.
Differences between flapless and flap surgery:
در جراحی ایمپلنت بدون فلپ بدون برش بافتی و بخیه (Flapless) بدلیل استفاده از پانچ بافتی (Tissue punch) با لبه های تیز در مقایسه با جراحی ای که در آن از برش لثه استفاده می شود، خونریزی و تورم بافتی کاهش می یابد.
(Without gingival incision) Flapless:
Enhance the beauty of the final work
Less bleeding
Less pain and swelling
(Cutting gums and stitches)flap:
Possibility of prosthetic problems in the final work:
Bleeding
Pain and swelling
Injury to the gums
Flapless implant surgery is the best alternative for reducing pain and swelling Patients with diabetes, hypertension and patients with complete edentulousness This method is also recommended for patients who are afraid of surgery, incisions and stitches. . .
Is digital dental implant surgery less painful than traditional implants?
3D CT imaging used in digital surgery provides accurate information about bone condition and nerve position. With traditional dental implant surgery, the dentist must make a large incision along your gum line to the bone.
Using computer-guided digital implant technology, the implant is placed without lifting the gingival flap, so less damage is done to the site and there is no need for sutures, reduced bleeding, swelling, and healing time.
Because digital implant technology results in less bleeding and swelling after dental surgery, patients with conditions such as high blood pressure and diabetes may be good candidates for digital implant treatment.
Digital implants are a permanent solution.
When teeth are damaged by tooth decay or damage, digital implants can restore the function and beauty of a smile. When dental implants are placed, they can be considered permanent because they are designed to last without cracks or fractures.
Advantages of digital implants:
Restore the function of your teeth with the next best option for natural teeth

.

Improve the overall beauty of the smile

.

Improve speaking because they are very similar to natural teeth and easier to talk to than traditional dentures

.

They help maintain facial structure by supporting the jawbone and other facial features

.

Eating with implants is easier than with traditional prostheses. They are strong enough to resist the bite of all foods

.

With dental implants, you do not have to worry about cavities, although they should still be checked regularly by your dentist to keep implants and gums as clean and healthy as possible.

.

Digital implants can hold other teeth in the correct position and do not allow pressure to move the teeth.

.

Digital implants do not disappear when laughing, sneezing, eating or coughing like many other dentures

.

Digital teeth implants are much more durable than dentures and fixed bridges. Although crowns may need to be replaced, they can last a decade or more if cared for properly.

.

Compared to the traditional method, there are several additional benefits to digital dental implants. Due to modern advances in imaging, scanning and computing, the whole process can be simplified, resulting in fewer patient visits and much more precision.

.

They cause less discomfort in sensitive gum tissue because the surgery is performed without incisions or stitches. This also leads to a shorter method

.

The process of digital tooth implantation leads to less pain and discomfort with more patient satisfaction

.
Why is digital implantation preferable to bridges or dentures?
Many patients prefer dental implants to traditional removable dentures or fixed bridges because of their comfort, beauty, and quality of life. Placing a bridge on a tooth usually requires cutting adjacent healthy teeth on either side of the gap to support the denture.
Ordinary bridges and dentures can often feel uncomfortable. In some cases, they can provoke involuntary reactions. Patients may be allergic to the metal components used in conventional dentures and may also react to the acrylics commonly used in their construction.
Dental bridges and dentures require maintenance and should be replaced every few years due to wear and tear of the gums due to bone loss and aging. Unlike conventional prostheses or bridges, dental implants will not move or slip.
This is a significant advantage, especially when talking or eating. They also feel more comfortable and natural.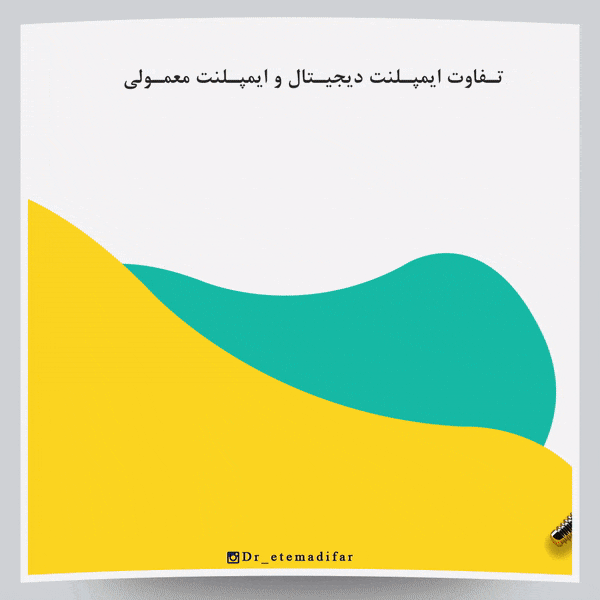 Sample of Digital implants and implants The treatments performed in Dr. Etemadifar's clinic can be found at here .